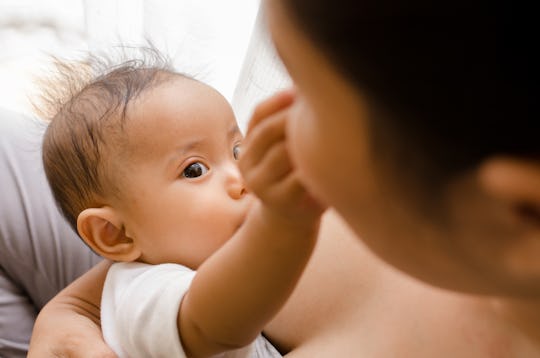 Fotolia
8 Reasons Why Choosing Extended Breastfeeding Doesn't Make You A Bad Mom
Somewhere, on the path to breastfeeding my kids, I went from having the goal of "getting through" a full year of breastfeeding, to not really understanding why anyone would stop. With both kids, I breastfed for close to two years, and it didn't take me long to realize I had to brace myself for a certain amount of criticism. By my second baby, I was fully versed in the many reasons why extended breastfeeding doesn't make you a bad mom.
The truth is, 12 months came and went with each child, and neither showed any signs of wanting to stop. Breastfeeding was handy for soothing both kids at an age when they always looked to me, their mom, for comfort. I know both my kids would have continued for longer than I let eventually them, but travel (with the first) and an unexpected medical situation for me (with the second) demanded that I wean them.
Did I feel judged, if a breastfed outside the house with my toddler? Not overtly, but I live in a fairly liberal city so, in that respect, I'm lucky. I did worry about it, though, and was always ready with an argument, should anyone approach me. Honestly, isn't it sad that women who are just breastfeeding their children feel the need to be on the defensive? What right does any other person have to tell a mother how she should or shouldn't feed her children, or what she should or shouldn't do with her body, especially when it comes to something as basic as breastfeeding? If you see me feeding my 14-month-old a sugar-heavy energy drink, judge away (I guess, if you must), but otherwise? Trust that I know what I'm doing.
If you're still breastfeeding your child past what society deems is an "acceptable" age, here are six reasons why extended breastfeeding doesn't make you a bad mom, so you can just "boy bye" the haters.