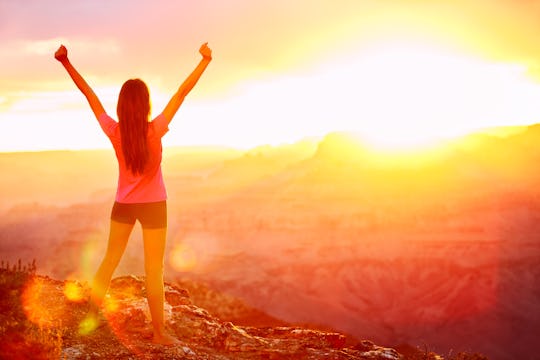 Fotolia
8 Reasons Why Not Always Wanting To Be With Your Kid Doesn't Make You A Bad Mom
When my son was first placed in my arms after almost an entire day of grueling labor and a seemingly never-ending delivery, I felt (among other things, of course) an immense amount of pressure. Not the pressure I had been feeling prior to his arrival, but an internal squeeze of overwhelming obligation. I held this small life and felt like I had to spend the rest of my days, every waking moment, with him. That feeling stayed with me for some time, until I realized that not always wanting to be with your kid doesn't make you a bad mother. I didn't have to stare at him, night and day, to prove I loved him; I didn't have to be by his side or nearby at every moment, in order to prove I would always be there for him; I didn't have to devote every second of my life to my child, to prove I am devoted to him.
Society has long told women that when (or if) they become mothers, they must give up every other aspect of their lives in order to parent the way they're "supposed to." Our humanity is essentially stripped from us, as we are portrayed as watered down versions of our former selves; reduced to spit-up covered mom-zombies who live for playdates and nap times and our kids' impending achievements. While there are plenty of mothers who do enjoy spending all day, every day with their children (because, you know, there are so many ways to be a mother and all are valid and worth respecting) I, personally, am not one of those mothers. I need time away. Like, need it. I need to spend time working or going out on the town or driving by myself or reading or writing or exploring my city or going on a date with my partner or doing literally anything that doesn't require my son's presence. Just because I'm a mother, doesn't mean every other aspect of my life has ceased to exist. Just because I'm a mother, doesn't mean my identity is forever tied to my son, and my son only.
It took far too many sleepless nights and near-breaking-point moments to realize that I needed, and deserved, time away from my kid. It wasn't until I spent a weekend away with a dear friend, that I realized that being away from my kid actually made me a better mother. I felt energized; I felt like myself; I felt like I could enjoy my son, and not resent him when he inevitably threw a tantrum I was too drained to adequately handle. I felt, well, like every mother should be able to feel.
Still, guilt can (and does) rear its ugly head and, before I know it, I feel defunct or like a failure or like I'm a terrible mother for wanting to spend time away from my kid. In those moments, I try to remind myself the following things, because wanting to have a life outside of your child in no way makes you a bad mom.