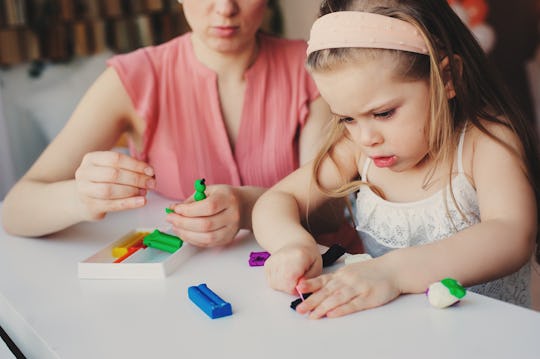 mashiki/Fotolia
8 Ridiculous Questions Every Mom Asks Before Picking A Daycare For Her Kid
I just spent the last month agonizing over where my daughter would eventually go to daycare. I mean, I knew this motherhood thing was going to be filled with important decisions, but holy you-know-what, guys: parenthood is not for the weak of heart. In the end, though, I realized that a good majority of my worries weren't rational or necessary. That didn't stop me from asking the ridiculous questions every mom asks before she picks a daycare for her kid, though. Hey, don't blame me! Constantly worrying and taking care of another human being go hand-in-hand, my friends.
For the record, not every question I had about my daughter's daycare was ridiculous. After all, where she goes to daycare is where she spends the majority of her day. In fact, my daughter spends more time in daycare now than she does with her father and I. And that, of course, is part of the struggle of choosing a daycare for your child: the guilt. Feeling perpetually guilty took over and made me ask ridiculous questions that weren't going to impact my kid's happiness or safety when she was at daycare. But when I knew I was essentially giving up control of my child's day-to-day activities, it was difficult to let go without asking a few (read: many) questions first.
In the end, I had to throw away my silly list of micromanaging inquiries and go with my gut feeling on where my daughter will spend her days. Does she let go of my hand happily when we get there? Does she seem relaxed when I collect her at the end of the day? If the answer to those two questions is yes, that's a very good start.