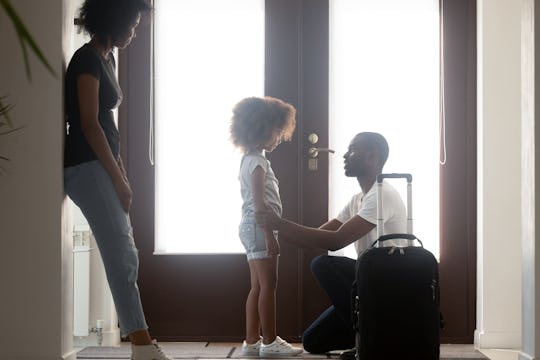 Shutterstock
These 8 Signs Mean You & Your Ex Will Probably Make Pretty Good Co-Parents
Although a split isn't always simple, it can become even more complicated when you have kids. Because even though your relationship may be over, the committed partnership to each other (as peers and parents) is still alive and well. So as you embrace this new chapter of your life, you may look for some signs you and your ex will make good co-parents. The good news is that you might not have to look too far to find out.
More often than not, the ways to know that your ex will continue to be an awesome parent have probably been displayed in their past behavior. "One of the best signs is that your ex co-parented well prior to becoming your ex," Julieanne O'Connor, an author and relationship coach, tells Romper. "For example, your ex has already been doing their fair share of parenting the children all along and already knows what to do."
So whether the break up was amicable (or, um, not), there might be some signs that you and your ex will make good co-parents. But remember that co-parenting is just that — the ability to work together in the best interests of your kids. That means that you'll both have to do your part in order to make it work, not just for your children, but for you and your ex, too. These signs can give you a clue that you and your ex will be compatibly as co-parents.