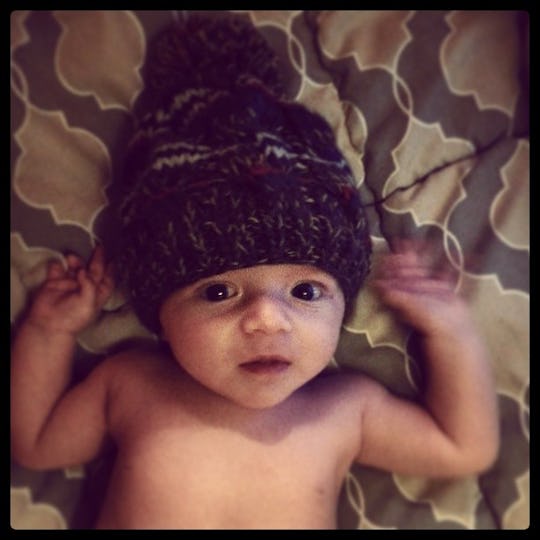 Courtesy of Hannah Westmoreland Murphy
8 Things Every New Mom Needs To Know In Order To Survive The First Month Of Motherhood
Bringing your baby home for the first time is going to be one of the happiest moments of your life, but it also has the potential to be one of the scariest. Sure, you're elated to be out of that hospital gown and to be in the comfort of your own home sans nursing staff barging into your room every ten minutes, but once you take your baby home, you're pretty much on your own and you might actually miss having help around the clock. It's difficult for any mother to know exactly how to survive the first month of motherhood, because along with the normal excitement comes exhaustion and fear and anxiety and uncertainty and self-doubt and, well, the list goes on.
In fact, it's not unheard of that some women hate having a newborn, even though no one likes (or feels confident or safe or free from judgment enough) to admit it. Nurturing an all-consuming human around the clock while you're simultaneously attempting to heal and get some rest and adjust to your new life as a mother, will take a toll on both your mental and physical well-being. That's honestly why, if you feel comfortable and you have a great support system or resources available to you, asking an experienced mother what you can honestly expect when you bring your baby home can be super beneficial.
So, having said that and from one mom to another, here's what you need to know (and what I wish I would have known with my first) to survive the first month at home with your newborn.