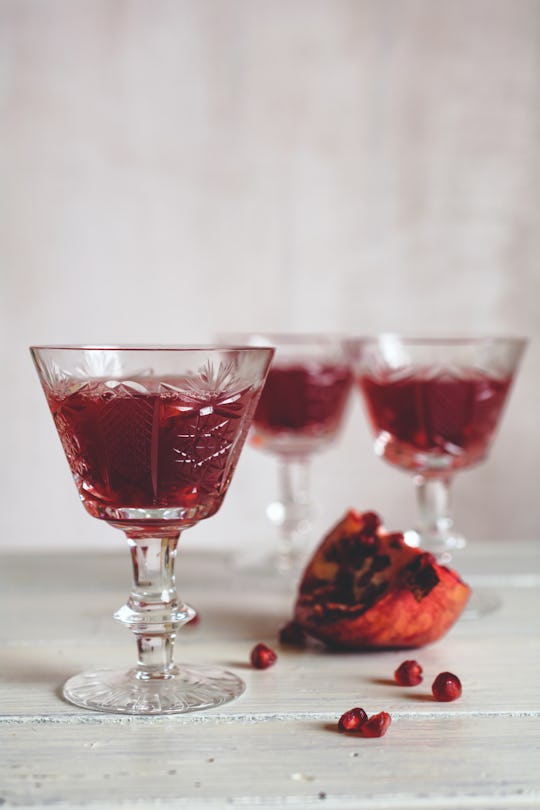 Pixel Stories/Stocksy
These Valentine's Day Cocktails Are Basically Magic Love Potions, So Drink Up
Every holiday changes once you have kids, particularly in regards to the level of #lit you get. Gone are the days you stay awake until 5 a.m. on New Year's, sleeping your hangover off late into the afternoon; now, you're at home watching the ball drop with sleeping toddlers on your lap. No longer do you spend the 4th of July drunk on a friend of a friend's boat; you're setting off fireworks in the driveway with your little ones instead. Usually you're glad for the change, but relive the glory days with these Valentine's Day cocktail recipes just this once.
Obviously, new traditions with your family are fun and exciting as you transition to mom life, but you don't have to give up everything. And since Valentine's Day is a day you're expected to spend with just your significant other, it seems like the perfect time to indulge in some boozy fun. Hit up a babysitter or send the kids to their grandparents for the night, and make one of these delicious and festive beverages to really let loose in honor of Cupid. (Psst: at least two of them have aphrodisiac ingredients, so you might want to plan on some full-on alone time after two or three drinks.)
Read on for eight Valentine's Day drink options you and your sweetie can enjoy, and remember you deserve at least one night off a year.