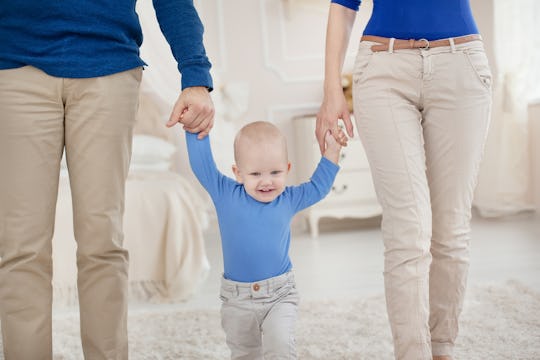 Fotolia
8 Ways Having More Than Two Parents In A Family Makes Everything Better
There's no question that co-parenting with your ex can be filled with challenges. I haven't had that particular experience myself, but my partner has and I've been on the journey with him for much of that time so I've witnessed all the ways co-parenting can be difficult, to say the least. Thankfully, I'm also acutely aware of the ways having more than two parents in a family makes everything better, too. Like anything involving parenting (or life, really) you have to take the good with the bad.
I remember how wary I was when I approached my partner's ex, and I recall (vividly, actually) some of the things she said that indicated that she was wary of me, too. I mean, I don't blame her or I; it's a challenging relationship to enter into and foster and maintain in a healthy and communicative way. We quickly got over ourselves, though, and have shared some great moments together, celebrating the main thing we have in common: her daughter, my step-daughter.
There are endless articles and books and forums about the challenges of co-parenting, all valid, but rarely is co-parenting celebrated. I think it's more than worth it to take the time to celebrate the good parts about co-parenting, because, believe it or not, there are some serious advantages.