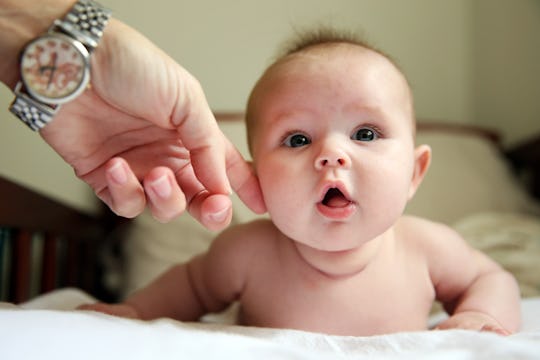 Fiona Goodall/Getty Images News/Getty Images
8 Ways To Fight For Paid Family Leave On International Women's Day
March 8 marks International Women's Day, a day when we celebrate the social, economic, cultural, and political achievement of women. And yet it cannot be denied that hard work remains in reaching full equality. One such obstacle is that of inaccessible paid family leave for new parents, and for American families, the issue is pressing. The U.S. remains one of only two countries in the world without a national maternity leave policy. So I thought it would be useful to highlight ways to fight for paid family leave. Until, of course, I realized I didn't know where to begin.
Kristin Rowe-Finkbeiner is the executive director and CEO of MomsRising, an organization committed to increasing family economic security and decreasing discrimination. She has been involved in public policy and grassroots engagement for more than 20 years and has a long list of honors to show for it. She is also an award-winning author and her new book, Keep Marching: How Every Woman Can Take Action And Change Our World, comes out May 1.
Rowe-Finkbeiner graciously took some time to chat with Romper about how to make a difference and, apparently, there's some good news: if you're looking for ways to fight for paid family leave, you're not alone and you don't have to start anything! There's already a loud chorus of voices calling out for this necessary change, and they're making progress.
"We're seeing the voices of women and moms move mountains and move health policy in this area of paid family/medical leave at the city level, at the county level, at the state level, and mountains are even moving at the federal level," Rowe-Finkbeiner told Romper via phone. "And all you have to do is raise your voice."