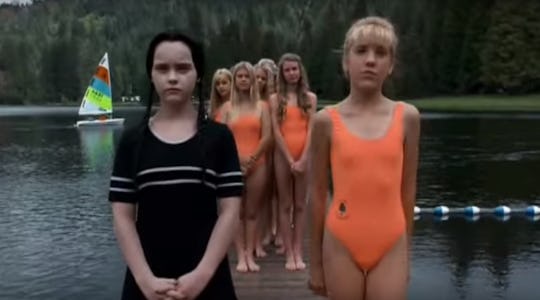 Paramount Pictures
9 '90s Kids' Movies That Pass The Bechdel Test With Flying Colors
Sharing childhood films with my daughter has definitely been a parenting highlight. But, at the same time, it's a struggle. As a feminist, I know some of my favorite '90s flicks don't always present great examples of equality between the sexes. That being said, there are a few '90s kids' movies that pass the Bechdel test with flying colors.
I believe films are such a great way to introduce ideas about equality to your children. It's the cinematic equivalent of hiding vegetables in spaghetti sauce. My daughter thinks she is getting a serving of great entertainment, but I am secretly teaching her how to crush the patriarchy. This presents something of a dilemma. Sure I want to share my childhood favorites, but I'm also keen that I only show my child '90s films that teach empowerment and equality which is where the Bechdel test comes in so handy.
Devised by cartoonist Alison Bechdel, the Bechdel Test asks that a movie feature at least two female characters in the film, that those characters speak with each other at some point, and that the conversation is not about a male character.
This hardly seems like a huge ask, but its surprising how few films meet the Bechdel standards. What's interesting is that the Bechdel scale is nothing to do with the quality of a film. It's simply a framework to assess how much on screen time women get, without bringing men into the equation. Determined to find some films that kick against this silver screen sexism, I've revisited my trusty DVD collection, and have identified nine feminist-friendly '90s movies for kids. Slick on some juicy tube lip gloss and let's go.