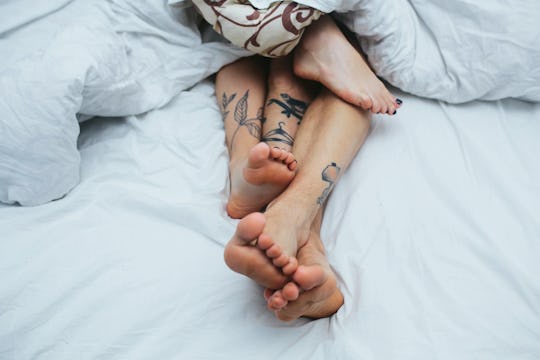 Hrecheniuk Oleksii/Fotolia
9 Best Positions For Quickies, Because You Don't Always Have Time For Foreplay
You're busy, I get it. Who isn't? But you don't have to let your sex life suffer as a result of your crazy schedule. In fact, some of the best positions for quickies are awesome because they let you get off without all the time consuming and emotionally draining side-effects of lovemaking.
Don't get me wrong, I like romance. But I also like to be practical. And quickie sex is better than no sex, right? Not to mention it can also be totally hot. Often times, quickies go down at a friend's party, in a restaurant bathroom, or on a transatlantic flight (give it up to the mile high club). And what's even hotter than having an orgasm while everyone else is going about their business, is knowing you've gotten away with it.
A word of advice for those attempting quickie sex. Sure, sometimes it's spontaneous. But other times, a little planning can help your quickie go off without a hitch. For example, you can get yourself in the mood with a sex toy and send your SO a steamy text before the actual deed goes down, suggested Women's Health. And if you're planning on doing it outdoors, be sure to dress for the occasion (might I suggest a dress with no undies). So, if you're planning on making it happen, here are some of the best positions for quickie sex.