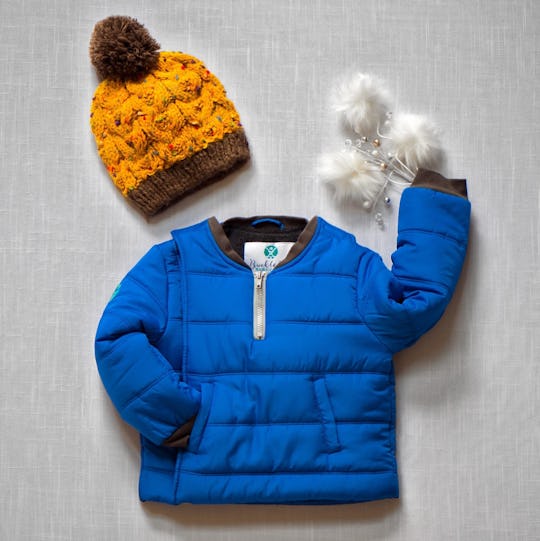 Buckle Me Baby
These 9 Car Seat Coats & Blankets Will Keep Your Baby Safe & Cozy
Finding the best cover for your baby to don while they ride in their car seat is a trick. They can't be too difficult to close or too hard to position. They also need easy strap slits for safety. I've found 9 car seat coats and blankets that are the perfect balance between warmth, ease, and safety.
There have been real strides made in car seat covers in the past few years, since the American Academy of Pediatrics (AAP) made it clear to parents that bundling your child in a coat and then strapping them into the car seat is dangerous. There are myriad manufacturers that have designed car seat coats, blankets, and ponchos that allow for your baby to be safely strapped into their car seats while remaining snug as a bug and cute as a button.
They come in a range of sizes, colors, and price points, and in a variety of fabrics so that you can find the right one for each season. Whether you're looking for a heavier, puffer coat style jacket for the coldest of temperatures, or you want lighter layers for coolish fall days, there are car seat coats and blankets ready to fit your needs.