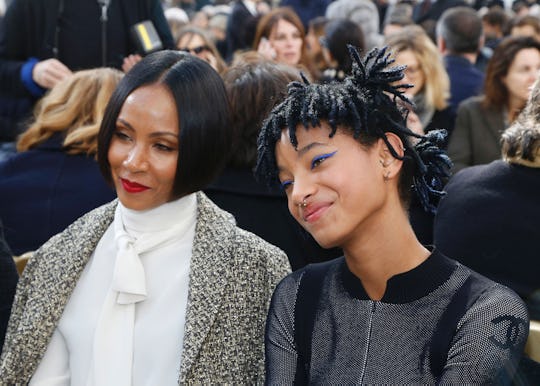 FRANCOIS GUILLOT/AFP/Getty Images
9 Celebrity's Body Positive Lessons For Their Kids
People can learn a lot from celebrities, but it's not always about being graceful when the world is watching or handling the pressure of the cameras. Instead, many celebrities are sharing their ideas of being body positive in an effort to inspire the world that you can love who you are, regardless of what society says. And those who are parents? Well they are sending the good outlook to their kids. Some celebrities' body positive lessons for their kids are worth more than all the money they're making from those movies and endorsements combined.
Whether a mom just recently gave birth or had her last baby a decade ago, being body positive is a huge thing for parents to focus on. I've always had a fairly positive body image, but I'll be the first one to call out my flaws when looking in a mirror or toss a dress with a comment about how it "makes me look fat." That all stopped when I looked in the mirror and noticed my own daughter watching me. Even though she couldn't understand what I was saying, that was all the motivation I needed to start teaching her some lessons about being body positive so she would always know to love herself.
It feels like a heavy burden, but it's easier than you think. These nine celebrity's body positive lessons for their kids are a great place to start and will make you think twice about a disparaging remark on your own body.