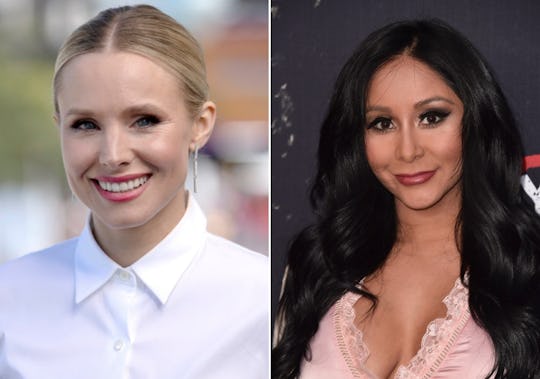 Rich Polk/Getty Images Entertainment/Getty Images/ Alberto E. Rodriguez/Getty Images Entertainment/Getty Images
Kristen Bell, Snooki & 7 More Celebs Who Got Candid About This Breastfeeding Struggle
While breastfeeding is a beautiful experience for many mothers, it can also be incredibly painful and difficult. In fact, many celebrity moms have been open about their struggles with mastitis, a breastfeeding infection typically caused by blocked milk ducts and can lead to unpleasant symptoms like swelling and chills. Between feeling intense amounts of aches and pain and turning to their partners for remedies, these famous mamas have shed awareness on this common struggle and shown fellow moms they're definitely not alone.
As National Breastfeeding Awareness Month, which is celebrated every August, enters its second week, it's important to recognize all the ways we can support breastfeeding families, like shedding light on a common condition like mastitis as several celebrities have done over the years.
If you're not familiar with mastitis, it's an inflammation of breast tissue that can cause a new mother's "breast tissue to become painful and inflamed," according to the National Health Service (NHS), which added that it typically develops within the first three months following childbirth. The condition is typically caused by either a blocked milk duct or bacteria that gets into the duct through the nipple or a crack in the skin, which can then lead to an infection, the NHS explains. Symptoms of mastitis can include breast pain, redness and warmth, fever and chills, and a flu-like feeling, according to the Mayo Clinic.
As as these celeb moms' experience demonstrate, mastitis is really no joke and perhaps more common than some may have realized.