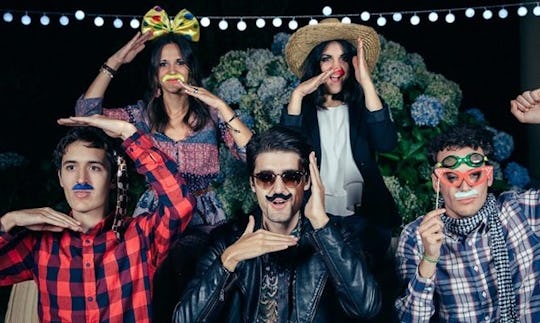 David Pereiras/Fotolia
9 Cheap & Easy Halloween Costume Ideas For Groups (So You Can Spend All Your Money On Candy, Instead)
Everything is better when you do it with friends and family, and Halloween's no exception. Whether you're heading out trick-or-treating as a family, or hitting up a block party with a group of friends, dressing up as a group will only add to the fun. I know what you're thinking though, more than one costume means more money you have to spend on Halloween costumes that can already tend to be on the pricey side. However, there are plenty of cheap costume ideas for groups that are as clever and unique as they are affordable.
Some of these costumes are simple one piece and done costumes, meaning each person in your group will only need to buy a single t-shirt or something similar to complete their costume. Others are strictly DIY, which is always a surefire way to save you some cash. Some of the get-ups are kid friendly, while others would be perfect for a group of adults, or for you and your partner. Furthermore, most of these ideas can be adjusted to fit a small group or a large one.
Whatever your plans are for Halloween, celebrating (and, of course, dressing up) as a group will only mean more fun (and more candy) for all.