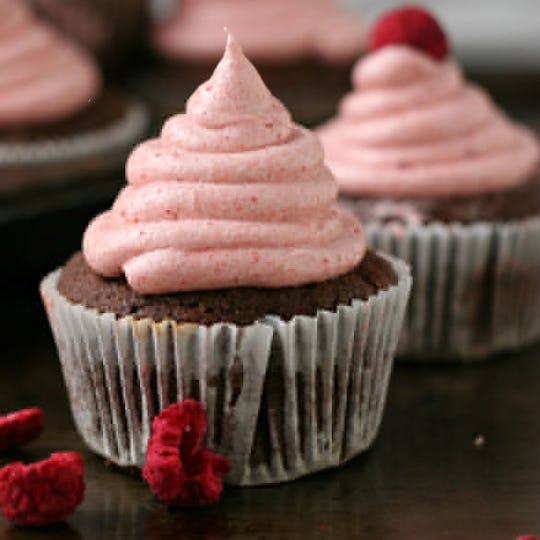 9 Chocolate Recipes for People With Gestational Diabetes Because You've Still Got a Sweet Tooth
The one thing I dreaded more than anything while I was pregnant was the test for gestational diabetes. Since my chocolate craving was strong, I prayed I could continue plowing through bags of M&Ms. Luckily, I passed, but I knew several women who weren't so lucky. According to the UCSF Medical Center, seven percent of pregnant women suffer from gestational diabetes, which usually goes away once your baby is born. But until then, you have to come up with clever way to satisfy your sweet tooth, which means finding chocolate recipes for people with gestational diabetes. 
I know what you're probably thinking. How can a sugar-free chocolate recipe have any sort of flavor? But it is 100 percent possible. After all, the 29.9 million Americans suffering from diabetes do it every day. By changing a few key ingredients, like almond flour instead of white flour and using superfoods, like avocados, to create desserts, you can find some new favorites to enjoy. Sure they may be a little healthier than the traditional chocolate cake you're used to. But isn't that just better for you and your growing baby. Even if you're in the clear to eat chocolate, you should try whipping up one of these nine gestational diabetes-friendly chocolate recipes. They're sure to satisfy anyone's craving — pregnant, diabetic, or none of the above.