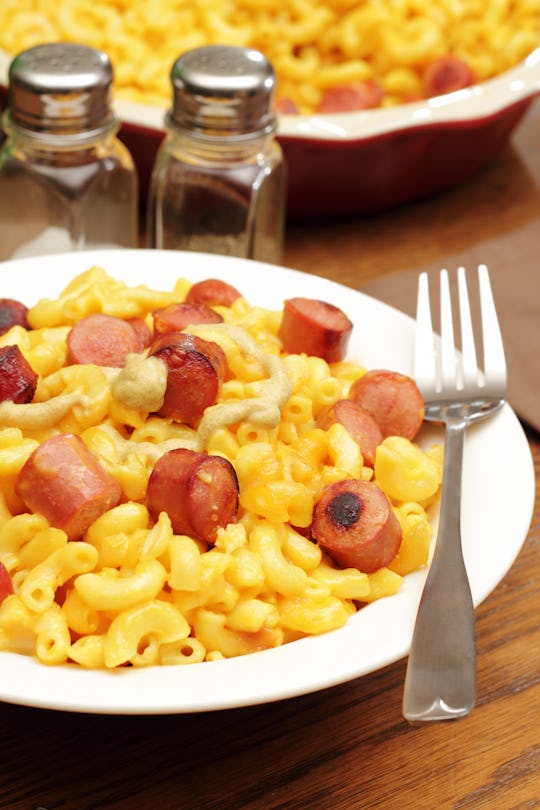 wsmahar/E+/Getty Images
9 Recipes From The Depression That Are Tasty *&* Help Save Your Pantry Staples
While we all continue to hunker down in quarantine, many of us are doing more home cooking than ever before, while at the same time trying to conserve our food and limit trips to the grocery. So how to make the best of what's already in the cabinets? Perhaps with some of these tried and true, old timey recipes from the Great Depression.
Perhaps you've heard stories in your own family — passed down through generations — of the kinds of clever (and unusual) food combinations people whipped up to get through difficult times. While some of these recipes should perhaps be left to the annals of history (not sure chipped beef fondue really needs a resurgence?), other dishes like Old World Puff Pancakes and Creamy Skillet Noodles with Peas, are meals even the kids will give the thumbs up.
I have to say, a lot of these recipes kind of remind me of the way I ate in my early 20s. There appears to be a lot of just smearing peanut butter on whatever in the home looks edible? There's even a dish called a "Garbage Plate," which is definitely how one could have described my dinner on many a night in my young adulthood. (And I won't lie, is probably how my husband would describe some of the meals I've served up as of late.)
On a more serious note, we all know that those of us who have what we need right now are so incredibly lucky and fortunate. There are so many families out there who are really struggling. If you have the means, this is a great time to give to your local food bank. Every little bit helps, and this site is a handy and easy tool for donations.
Now for some recipes...