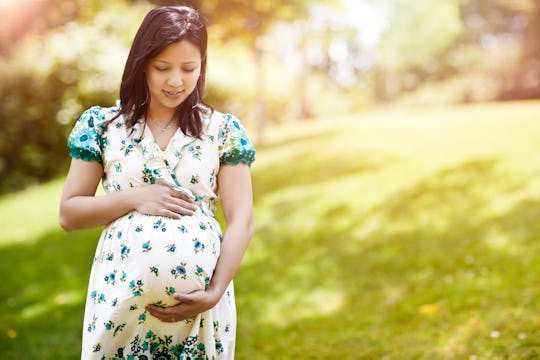 Shutterstock
9 Foreign Pregnancy "Rules" Americans Should Get Behind
When it comes to pregnancy and giving birth, knowing what you want and what your body and baby needs is an extremely personal matter. While you may know pretty much exactly what to expect during pregnancy in America, understanding how other cultures worldwide handle pregnancy can be helpful as well. These nine foreign pregnancy "rules" Americans should get behind can help ease your mind when it comes to deciding what is best for you during pregnancy.
When you're pregnant, suddenly everyone around you is a critic spewing unwarranted advice like baby spit-up. Your well-meaning BFF, aunt Sue, or the neighbor lady next door become fountains of information overflowing with dos and don'ts for your pregnancy. Being armed with information about how women worldwide handle pregnancy can be helpful. For example, if you need to take it easy during your pregnancy because of crippling morning sickness (or frankly, just because you want to), it might be constructive to cite to any judgey-judgers nearby that in China, pregnant women are instructed to move as little as possible for the sake of their health and their baby's safety.
Read on to see what other foreign pregnancy guidelines might be helpful to adopt here in America.
This article was originally published on