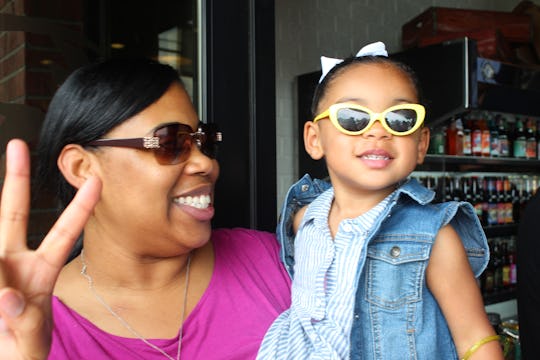 Courtesy of Ni'Kesia Pannell
9 Fun Ways To Celebrate Your Mom On Mother's Day
A mother's love is truly incomparable to any other love that you'll ever experience. Whether her love was displayed by kissing your boo-boos or making your favorite dish when you came home from college, moms always know exactly what to do to make the situation better. If you're mother has done all this — and more — for you, what better way to honor her than finding fun ways to celebrate your mom on Mother's Day.
For me, my mom has always gone above and beyond to make sure my siblings and I were taken care of. Even now that I'm a 20-something, my mom still asks me if I ate, if I need a wake up call in the mornings, and if I have gas money. Not to mention, she's still the first person I call as soon as I feel even the smallest hint of a cold coming on. My sister, who is now also a mom, is a very close second when it comes to all of the above and a secure second pick when my mom isn't answering her phone.
Regardless of who plays the role of Mom in your life, she deserves to be celebrated in a unique way on Mother's Day. These nine ideas can help you give her the most memorable one yet.