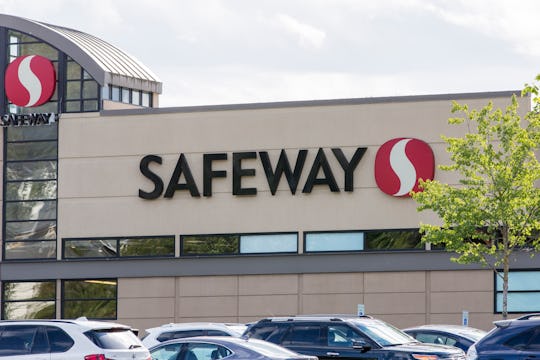 volkan.basar/iStock Unreleased/Getty Images
9 Grocery Stores Open Christmas Day 2019 For Your Holly Jolly Needs
When you wake up early on Christmas morning to bake up a batch of your kids' favorite blueberry pancakes and discover that your darn Elf used up all of the flour making a "snow angel" last week, you'll need to run to a grocery store open on Christmas Day. You throw on a coat, dash out the door faster than Santa's sleigh, and book it to the closest grocery store so that you can preserve your family's blueberry pancake breakfast tradition and effectively save Christmas morning. It just wouldn't be Christmas without them — but which stores are open?
Although many stores give their staff the day off on Christmas Day to celebrate with family, there are a handful that keep their doors open and their registers running (even if it is on an abbreviated schedule) for scatter-brained parents who forgot to snag a box of tin foil for roasting their traditional Christmas ham. Some might have even forgot to buy the ham itself — it happens! Lest holiday traditions be ruined, these grocery stores open on Christmas Day make sure that their patrons have access to anything they might need to make their day merry and bright, and even some things that Santa may have forgotten to leave under the tree.
Whatever it is that you need at the last minute, these nine grocery stores open on Christmas Day have you covered. Holiday hours may vary by location, so be sure to call your local store to double check before you head out the door.