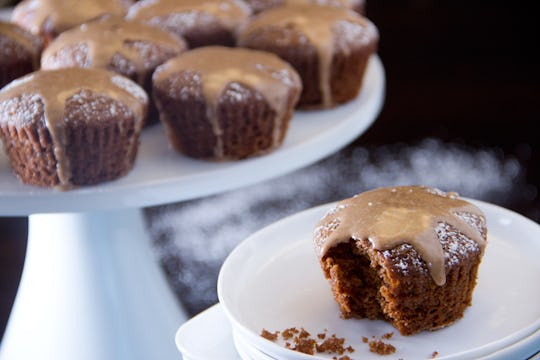 9 Healthy Versions Of Classic Holiday Foods So You Can Enjoy Extra Figgy Pudding
I stand firm in the belief that the holidays are a time to indulge. It doesn't matter what kind of health kick I've been on or for how long, I'm getting down with my favorite holiday dishes, especially at Christmas. But I also totally get why some people want healthy versions of favorite holiday foods, especially on December 26th when I'm convinced I'll never be able to move again.
As with most things, moderation is key during the holiday season. If you're going to down a gallon of egg nog, you might want to cut back on your cookie intake. If you're having a third helping of green bean casserole, maybe you should go easy on the mashed potatoes. (And also find a place to lay down because girl, that's going to hurt later.) But you definitely don't want to count calories all season long or constantly be worried about what you're putting in your mouth. Your best bet is to try one of these nine healthy versions of your favorite holiday foods and see if you can cut back on some of the unhealthy items at the table. By replacing a few favorite dishes with a healthier option, you'll be able to enjoy the entire meal without worry and still sink yoru teeth into a gingerbread man.