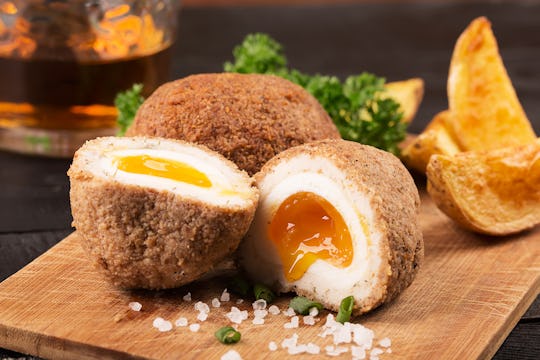 zakiroff/Fotolia
9 Instant Pot Recipes for Mother's Day Brunch Your Mom Is Sure To Love
Mother's Day is one of my favorite days of the year. I mean, what's not to love about extra snuggles in bed and adorable handmade gifts? But I usually end up hosting Mother's Day brunch for the moms in my extended family, and nothing kills those lounging vibes faster than cooking furiously. I've learned (the hard way) that it's all about meal prep. That's why using the instant pot is a total game-changer. There are some seriously delicious instant pot recipes for Mother's Day brunch out there that will make you look like the 'hostess with the mostest,' while still allowing you to kick back and relax on your special day.
If you've only used the instant pot for evening meals, your mind is about to be blown. It turns out that egg dishes, coffee cakes, and potato hashes are all totally instant-pot friendly and super tasty. You can even make oatmeal in there, though you probably don't want to serve that for a Mother's Day soiree! Whether you're hosting a small group or a small army, the instant pot is the answer.
Here are 8 instant pot recipes that will have every mom at your table racing for the recipe.