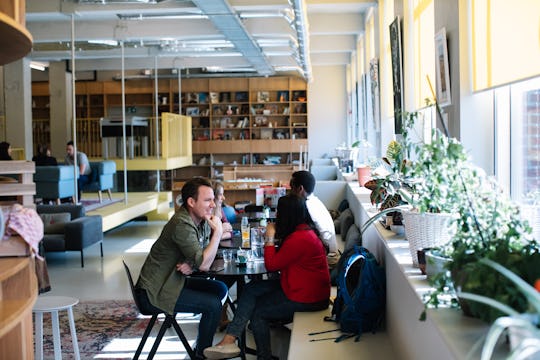 9 Odd But Brilliant Small Talk Hacks Anyone Who Wants To Make a Better Impression Should Know
As a self-professed introvert, my small talk topics instantly divert to the weather. I'm not the best at chatting about inconsequential tidbits at parties — I'd much rather get into the-meaning-of life conversations — so I'm always looking for odd but brilliant small talk hacks to make a better impression on people and not get stuck in those awkward silences.
There are countless Ted Talks and self-improvement guides on how to be the life of the party or be more outgoing, but I've found some quirky tips that could help any introvert navigate the deep void of the social stratosphere. What do I mean by that? A lot of times when I know I'm going to a big event or into a group interview, I do prep and research. I know it sounds a bit nerdy, but this ritual of sorts gets me in the mental attitude to flex my social muscles and talk about fashion, sports, what I ate today, and topics that reach far beyond Hurricane Irma or how San Francisco is always foggy.
A lot of what I focus on is body language and looking receptive to what others are saying. I play to my strengths of being a natural born listener, and I'm able to listen more and talk less. For any introvert, this will be your diamond in the rough. Here are nine odd but brilliant small talk hacks I use that anyone can master to make a good impression.