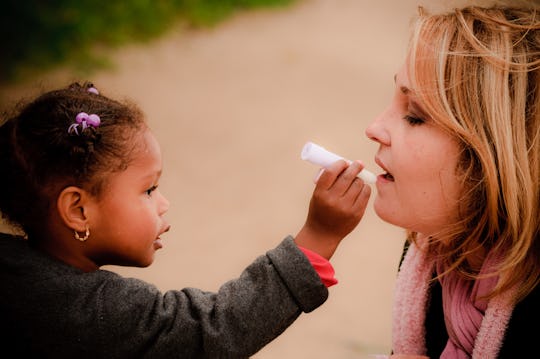 9 Offensive Things Every Multiracial Parent Has Heard At Some Point (And Wants To Never Hear Again)
When I first got pregnant, it didn't occur to me that anyone would think anything negative about our child-to-be, especially not anything to do with what they looked like. I am Latina (of Nicaraguan and Mexican heritage) while my husband is white (my OB/GYN once described him as a "European milkshake"). As I pictured what our child would look like, I only thought of how beautiful they would be. Never in my life did I imagine that in 2015, at a time when the multiracial population is at an all-time high (6% according to a recent poll by Pew Research), there would still be folks frowning upon multiracial families. But in fact, that same poll tells us that 55% of multiracial individuals have been subjected to racial slurs and jokes due to their mixed background — not exactly conditions that any parent would be excited to bring their fresh child into.
If you're a new parent to a multi-racial child, as unfair and hopefully impermanent this reality is, you should be prepared to handle some of the following commentary throughout your child's life (at which point, you can decide whether to simply ignore them, graciously and heroically educate them, or swiftly and gracefully let them know where they can put their comments).