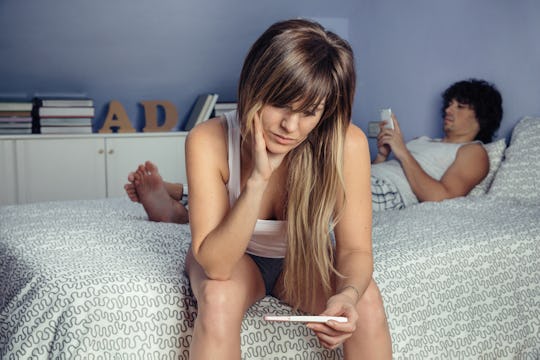 David Pereiras/Fotolia
9 Reasons You Aren't Getting Pregnant, Other Than Not Having Enough Sex
When you're trying to get pregnant, it's easy to worry about how everything affects your chances of conception. Although it would be great if you could just get insta-pregnant the second you and your SO go off of birth control, this is not always the case. In fact, the reasons you aren't getting pregnant (other than not having enough sex) may surprise you.
So many things may affect your fertility. What you eat, drink, and even breathe may affect your ability to conceive easily. Although it's important to follow basic health rules, such as eating right and exercising, on a regular basis, it's extra crucial when you're trying to make a baby. Getting enough nutrients may just be the extra boost you need. However, you may also need to give up some habits in order to boost your conception chances. Smoking is an obvious one, but even your daily coffee fix may hamper your chances. (From a fellow caffeine fiend: I'm sorry about this one.)
Larger factors, such as your age, underlying health conditions, and your partner's health, may also greatly affect your ability to get pregnant. That said, none of these reasons necessarily mean that you are out of the baby game for good. If any of these reasons are concerning to you, check in with your physician or fertility specialist to get a deeper read on your fertility.