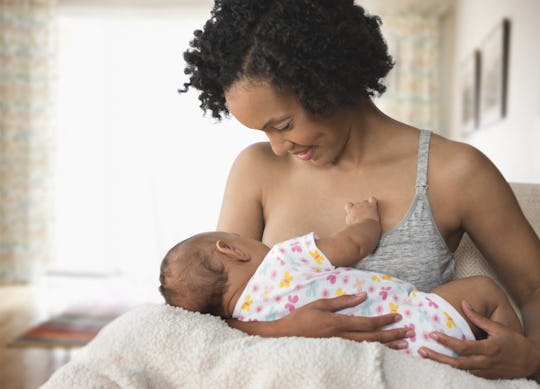 Amble Design/Fotolia
9 Reasons You're Not Making Enough Breast Milk, According To Science
If you're a breastfeeding mom, you're not the only one worrying about whether you're making enough milk for your growing baby. Although the odds are that your milk supply is completely fine, knowing about the reasons you're not making enough breast milk, will help you avoid the culprits of low supply like the plague.
The majority of these factors are most important in the early months of nursing, when you and your baby are still getting in the swing of things and your milk supply is still becoming well-established. As time goes on, however, you'll learn the ropes and know how to avoid activities, habits, or other things that may negatively impact your supply.
Although it may feel like a lot to worry about (along with your laundry list of other motherhood worries,) the Mayo Clinic noted that having a low milk supply is very rare. Most women make one-third more milk than their baby drinks. Regardless of the odds, doing what you can to ensure a healthy milk supply — and avoid a low one — is in the best interest of both you and your growing babe. But before your jump to conclusions, rule out the most common factors and go from there.