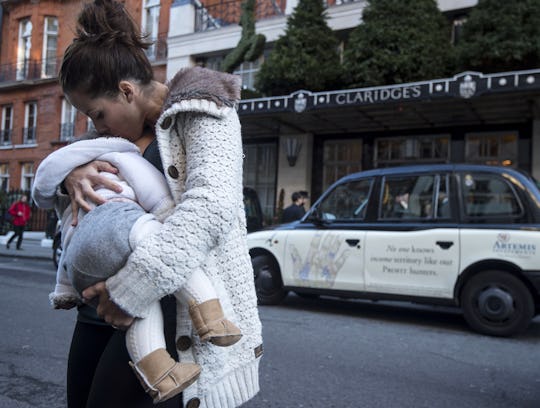 NIKLAS HALLE'N/AFP/Getty Images
9 Seriously Magical Things Your Body Does When You Breastfeed
Whether you loved or hated breastfeeding your baby, there is no denying the many benefits it provides both mother and baby with. No, it is not for everyone and we are in support of fed babies no matter how their tummies are filled. However, if you're on the fence about whether or not you want to breastfeed, it's important that you consider all aspects of it.
For starters, you've got to think about your lifestyle: will you be working or staying at home? Are you going to nurse exclusively or pump too? These things may not seem like a big deal at first, but if you're going to commit 100 percent to breastfeeding your baby, you need to consider them. You will figure out soon enough that it might be more difficult than you previously thought. Is breastfeeding is something that is feasible for you? For many moms, it totally is! Breastfeeding is one of those things that is simultaneously the most convenient and least convenient thing in the world, and the exactly combination of ease-making and frustrating aspects varies wildly from woman to woman, and baby to baby.
Once you've figured out that, yes, you do want to give breastfeeding a try, it's smart to speak with a lactation consultant or do some research of your own that might aid you in the process of figuring it out. As many mothers can attest, breastfeeding isn't always easy. It takes work and time and commitment, but if you go that route, the benefits that your child will reap are incredible.
Our bodies are seriously so amazing. The things they do in order to provide our babies with nutrition, to adjust to their needs, and to keep them healthy are nothing short of incredible. Here are nine amazing things that our bodies do while breastfeeding.