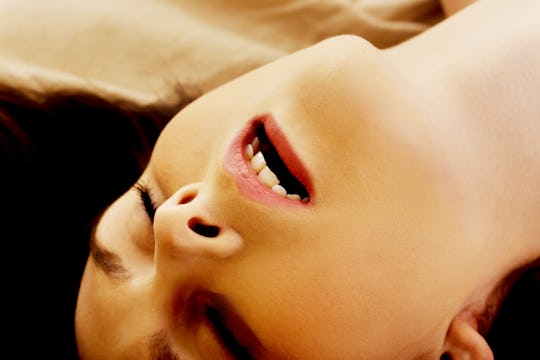 9 Sex Positions That Will Give You the Best Orgasm, Because You're Tired of Faking It (And You Shouldn't Have To)
Orgasms, unfortunately, aren't always easily achieved. Psychology Today reported that only 25 percent of women have consistent orgasms with just vaginal intercourse (for those who failed Sex Ed, that means penetration — cunnalingus doesn't count.) That's a pretty sad statistic if you ask me. Now, most couples assume if they aren't achieving the Big O, then they have to get super creative with their sexual positions. But if you're looking for the best sex positions for an orgasm, you don't have to get too wild.
In an interview with Cosmopolitan, sex educator Dorian Solot emphasized that when it comes to the female orgasm, the simple positions are the best ones. "Trying to accomplish complicated acrobatics distracts you from the sex itself, putting your focus on how you can contort yourself, rather than on just experiencing the sensations."
Now, no one's suggesting you toss out your copy of the Kama Sutra (those positions can very pleasurable.) Rather, you and your partner should focus on finding positions that maximize your odds of orgasm, whether that's G-spot stimulation or clitoral friction. The trick is to be in a position where you are either able to touch yourself or have your partner reach your front during intercourse. With all that in mind, here are nine sex positions guaranteed to bring you to orgasm without an impossible body contortion.