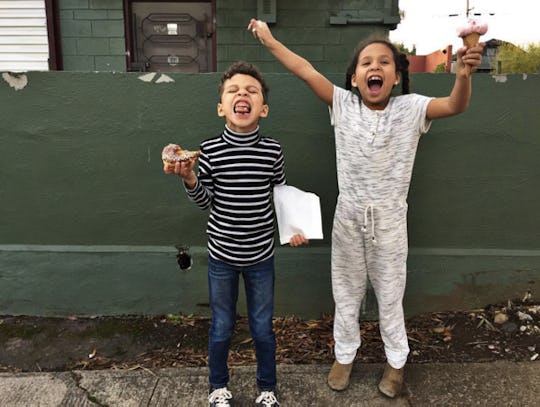 9 Signs You Actually Respect Your Kids, Even If They're Still Really Young
Everyone, at some point in their life, has been told that you must respect your parents (and your "elders" in general). There's never really much of an explanation given (though it is often mentioned in religious texts), and coincidentally, questioning this practice in and of itself can be construed as not showing respect. On the one hand, I agree that parents deserve some degree of respect, but that's only because I believe everyone deserves to be respected. Additionally, now that I'm a parent, I totally ~get~ why "respect your elders" is so emphatically taught to kids — parenting is hard, and kids are annoying a lot of the time, and the underlying meaning of "respect" in this context is actually "listen to, obey, and generally don't give too hard of a time, come on, give them a break already, kid." And I get all of that. But becoming a parent, or an adult, doesn't automatically make you more deserving of basic human respect than anyone else — and being a kid doesn't automatically make you less deserving of it.
One of my biggest pet peeves is seeing parents try to act as though they are deserving of respect 24/7 when they refuse to respect their own kids. It didn't make sense to me as a child and it makes even less sense to me now as an adult. And now that I am a parent, I am striving toward never becoming that type of person. My husband and I both agree that we will always work toward respecting our son and hope that we can teach him how to be respectful of others as well. If you're in the same boat and are wondering if you're doing a good job so far, here's a checklist to consult.