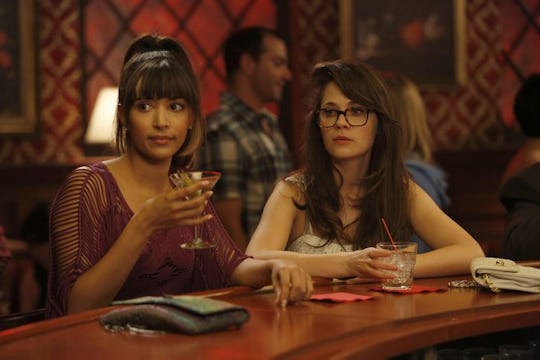 9 Signs You & Your BFF Need A Night Out, Like, STAT
One of the best things about having a solid relationship with your best friend is that you can go days, weeks, even months without seeing each other and then, when you finally do get together, you can pick up like no time has passed. And thanks to the digital age, you can still stay up to date on each other's lives in between hangouts. But even so, sometimes you really just need a night out with your bestie.
Girls night out seems to get less and less frequent the older you get, but why should that be the case? OK, you had a lot less responsibilities in college and could stay up till 4 a.m. with no issues. But now that you're a grown-ass woman with more responsibilities, you deserve a girl's night out now more than ever. You and your BFF are entitled to a night of drinking, dancing, and general debauchery. When a Snapchat no longer justifies as keeping in touch with your best friend, it's time to get together, get dolled up and paint the town red. Here's how you know that you are long overdue for a hangout, and that you are in serious need of a BFF fix.