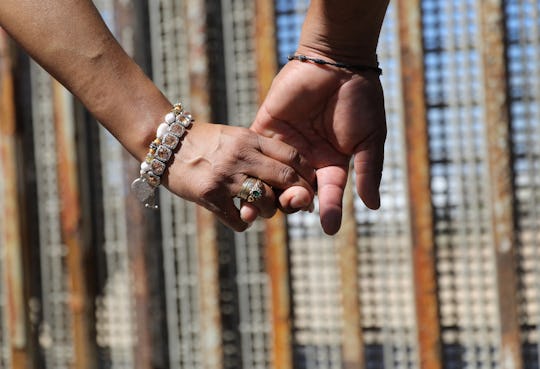 John Moore/Getty Images News/Getty Images
9 Little Gestures That Will Make Your Partner Fall Even More In Love With You
Do we fall in love all at once or is it possible to keep falling deeper and deeper as time goes on? I met my partner at 17. We've been together through three kids and a bunch of years and I still get a little buzz when he walks in the door. It's not all roses and sunshine in my house and there's plenty of bickering and disagreement, but a long lasting relationship takes work. Love can go deeper and there are often small gestures to make your partner fall more in love with you.
Love is more than a social connection, it can be biological, too. According to Psychology Today, there is science behind falling in love. With the release of dopamine, a neurotransmitter that carries signals between brain cells, senses are often heightened, causing enhanced feelings of well-being. This also triggers the release of testosterone, which brings on sexual desire. The next step involves other neurotransmitters, norepinephrine and PEA (phenylethylamine). Norepinephrine is a stimulant and brings heightened awareness, particularly of the other person. PEA is the chemical that will make you feel giddy and unable to eat, but also depressed should the relationship not last.
Together these chemicals form a feedback loop that evolves into a reward system stimulated by simple things — a lover's touch, a glance, a kiss, a memory. As you settle into a relationship, these chemicals level off, but there are still things you can do to deepen your connection.