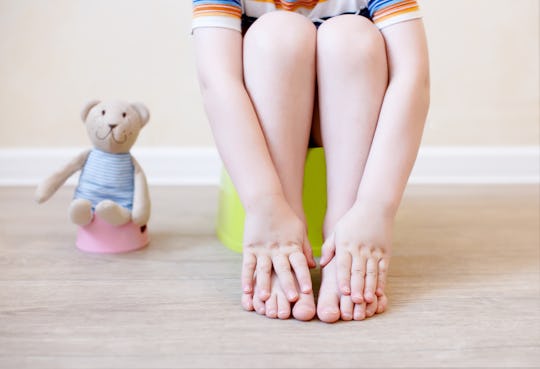 Fotolia
9 Terrible Things About Potty Training That Are Actually Hilarious When You Look Back
Potty training is the worst. Literally, the worst. Considering it's something that every parent dreads, it's a wonder how all of us aren't still walking around in adult diapers. If you've started the trying journey that is potty training, you're probably all too aware of how awful it can be. Still, while it may seem impossible, there are terrible things about potty training that are actually hilarious when you look back. I know what you're thinking; "This lady has lost her mind," but I promise, it will all make sense one day.
It's hard to see the light at the end of the tunnel when you're doing your 3rd load of laundry in a 12 hour period because your kid has soiled all of their clothes, but you will see the light. Eventually. The emotional stages of potty training range from optimism to hopelessness, and they drive every parent to the brink of insanity. No matter how many potty training tips from other parents you receive, you will inevitably declare your child as completely unteachable and consider how much money you'll spend if you have to buy them diapers for the rest of their lives, but don't give up hope.
You shouldn't beat yourself up if potty training isn't going well. It's different for every child, and it's true when they say that when your child is ready, they will let you know. Just take solace in the fact that you will laugh at the following nine things one day, even though they seem sort of (read: definitely) terrible now.