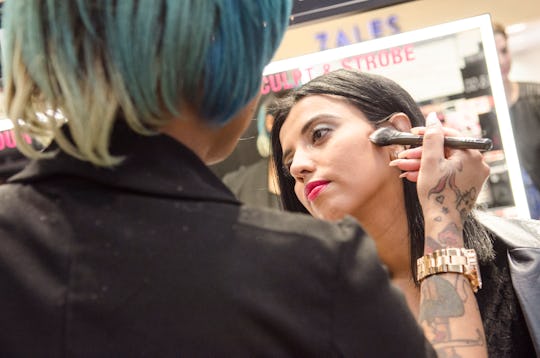 Kris Connor/Getty Images Entertainment/Getty Images
9 Things Every '90s Cool Girl Did At The Mall (That We All Wish We Still Did)
If you fancied yourself a cool girl in the '90s, you probably logged a few hundred hours hanging out in malls. Now that online shopping has put a beating on our once beloved Friday night stomping grounds, malls are slowly beginning to fade away, and they're taking the nostalgia of our childhoods with them. Though they may be declining in popularity, we won't ever forget their glory days or the things that every '90s cool girl loved about the mall.
Going to the mall definitely tops the list of things that every '90s cool girl did on Friday nights. Back then, a trip to the mall on a weekend night meant getting completely dolled up and busting out your cutest skirt and your most profound glitter shadow and definitely your most reliable butterfly clips, not to mention every other fashion essential '90s girls had for the special occasion that was going to the mall. It sounds weird now, but pretending to be Topanga from Boy Meets World or Cher from Clueless was pretty much what a day in the life of a 90s kid looked like, and those girls spent a lot of time at the mall, so Friday nights at the mall were kind of a big deal.
Those were the days, weren't they? The days before streaming services hijacked our Friday night social calendars and left us living in our pajamas. While I do love convenience, I must admit that I also miss the excitement of getting home from school on a Friday afternoon and covering my body in country apple-scented glitter lotion in preparation for a girls night at the galleria. Ah, the nostalgia is potent.
If you were a cool girl in the '90s, you definitely did the following ten things at the mall. While you're strolling down memory lane, I'll just be over here figuring out if I can order country apple glitter lotion online because why hasn't it made a come back?!