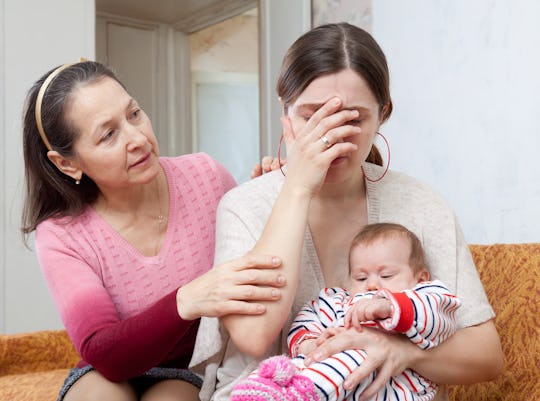 Iakov Filimonov/Shutterstock
9 Things Every Mom Needs To Know To Survive Postpartum Depression
Giving birth to a child changes a woman's life in a million different ways. The physical effects are plain to see, but the hormonal and emotional ones are often hidden from view. You can love your baby to the moon and back, but that in no way means you're safe from struggling with postpartum depression (PPD). That's why there are some important things every mom needs to know to survive postpartum depression.
Moms who are dealing with PPD can often feel confused and embarrassed, but there is absolutely nothing to be ashamed of and no need to suffer in silence. Many women are shocked when they learn just how common it is, and how simple it can be to treat. Mention your feelings to a friend, and you may be surprised to hear her own tale of overcoming PPD. Even your favorite celebrities have suffered from PPD.
Postpartum depression is something no moms wants to think about. But the reality is that women need to know the signs, symptoms, and ways to beat it. Even if you're lucky enough to never deal with PPD yourself, you could end up saving the life of a friend, sister, or coworker if you know what to watch for.