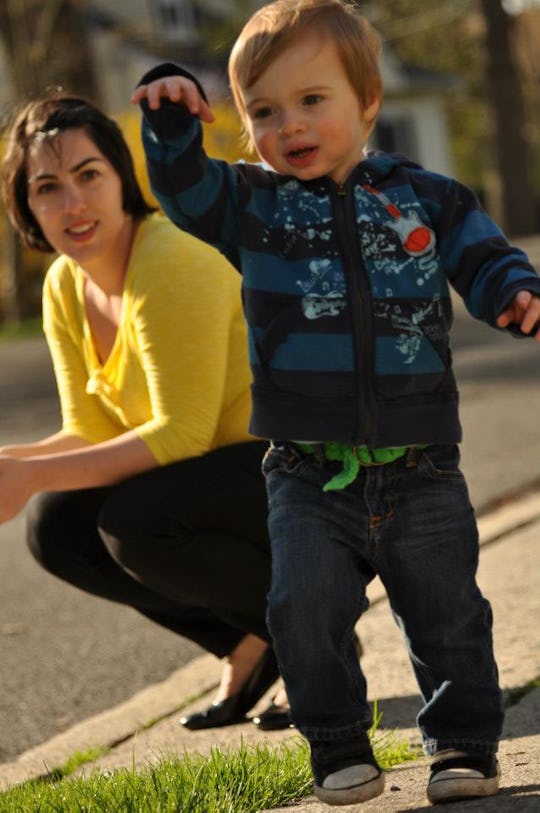 Jamie Kenney
9 Things People Don't Tell You About Being A Stay-At-Home-Mom, But I Will
Full disclosure: I recognize that you have probably heard some version of everything I will tell you about being a stay-at-home mom and, honestly, that's a good thing. After decades of being relegated largely to the private sphere, SAHMs are (thanks to the internet) finding new outlets to tell their stories, share their struggles, and connect with other SAHMs, working moms, and non-moms alike. Oh what a glorious age this is! I love living in the future.
Still, even though we're more connected than ever, talking about being a SAHM can be difficult to navigate. Sadly, how a woman chooses to be a mother is often a loaded subject and open to scrutiny and judgement. (Thanks, Patriarchy.) You want to discuss it honestly, but not too honestly because you don't want people to think you're judging mothers who don't stay at home, nor do you want them to think you're not "grateful enough" for the opportunity to stay home. You want to show pride in what you do, but not so much that you appear smug. You want to share your experiences and connect with other people, but not to the point that it leaves you vulnerable and open to be attacked by others. It can be a balancing act. A wildly obnoxious, exhausting balancing act.
But not today. Today I just want to lay out some of the things you've likely heard to some degree, but maybe not all in one place and perhaps not in this particular way. The kind-of-sort-of secret life of the stay-at-home-mom really, and truly, doesn't need to and shouldn't remain a kind-of-sort-of secret.