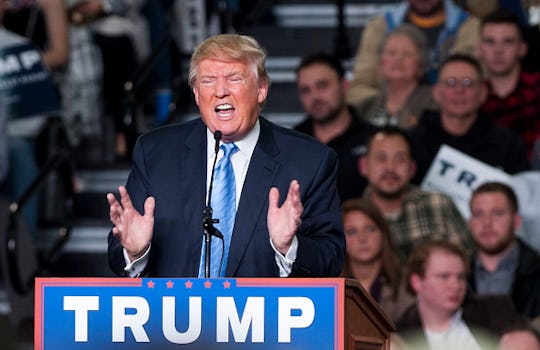 9 Things The GOP Candidates Have Tweeted About Since The Planned Parenthood Shooting
Yesterday morning, most of us were probably expecting the biggest and most depressing news story to be one involving some sort of Black Friday shopping kerfuffle. But at 11:38 a.m., a lone suspect (that we know of, who has since been identified as Robert Lewis Dear) began shooting at a Colorado Springs Planned Parenthood, killing three people and wounding nine others. While details pertaining to the shooter's ideology and motive remain unclear, many are (very reasonably) speculating that this was yet another attack on Planned Parenthood in particular and women's reproductive health in general.
Very shortly after the initial call to police, media outlets began reporting the incident with what little information we had. The stand-off began shortly before noon and went on for approximately five hours before the suspect was taken into police custody. Many took to Twitter to voice their support for Planned Parenthood and the shooter's victims with the hashtag #StandWithPP, a hashtag, I should mention, that has necessarily been invoked an awful lot lately (more on that as we move forward). Within hours, Democratic presidential candidate Hillary Clinton shared the statement released by Vicki Cowart, President and CEO of Planned Parenthood Rocky Mountains.
Earlier today, Bernie Sanders joined Clinton in her support, and included strong words for those who have politicized women's healthcare.
But what about the 14 Republican candidates still in the race? What have they talked about in the day since this tragedy? Surely they were full of sage pronouncements and outpourings of support... right? Well, almost half of them — Ben Carson, Chris Christie, Carly Fiorina, George Pataki, and Rick Santorum — haven't tweeted at all in the past few days. Total silence. But what about the other nine?