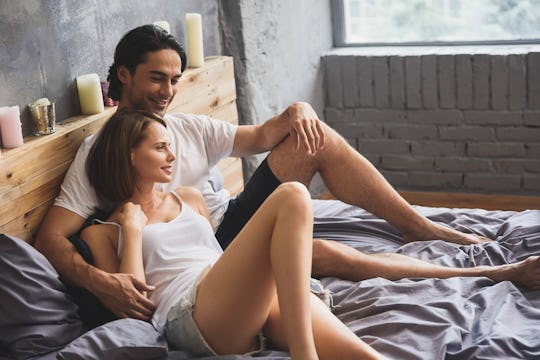 YakobchukOlena/Fotolia
9 Things To Know About Trying To Conceive After Miscarriage
Even though miscarriage is still considered a taboo topic, the reality is that it happens frequently and sometimes for completely unknown reasons. Each couple that goes through a pregnancy loss has a different experience, and may or may not know why the miscarriage occurred. Sometimes a loss is completely unexplainable, and sometimes a loss is a sign of underlying medical issues and complications. But if you've suffered a miscarriage and want to keep trying, then there are important things to know about trying to conceive after miscarriage that couples should consider and discuss.
According to the Mayo Clinic pregnancy loss occurs in approximately 10 to 20 percent of known pregnancies. The website noted that the number is probably higher because many women miscarry before they even know they're pregnant. An article in Parents explained that many couples still believe old wives' tales about pregnancy loss such as you have to wait a certain amount of menstrual cycles before trying again. But that's generally not true. As long as the miscarriage is complete it's safe for couples to start trying again. The caveat here is if you've had repeated miscarriages.
Either way, whether you've had one loss or several there are things to know about trying to conceive after miscarriage.