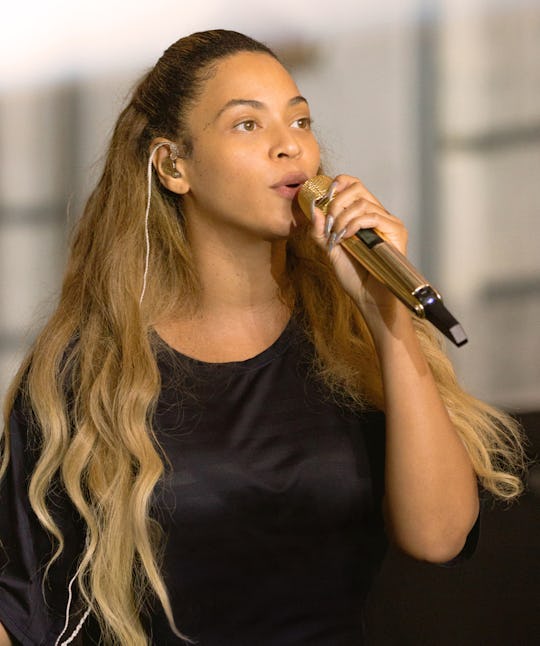 Netflix
Here's What We Learned About Beyonce's Pregnancy From 'Homecoming'
Being the first black woman to headline Coachella is a huge deal, and considering Beyoncé has a team of stunning visual media artists on hand pretty much at all times, it makes sense that she wanted to preserve that performance for posterity. Homecoming: A Film By Beyoncé just dropped on Netflix, but the things we learned about Beyoncé's pregnancy from Homecoming is just as compelling as the concert footage. A big chunk of the two-hour and 17-minute documentary is dedicated to her pregnancy and postpartum journey.
She was, of course, initially supposed to play Coachella in April of 2017, but her pregnancy derailed those plans and she wound up canceling. Bey gave birth in June of 2017, leaving her just ten months to prepare for the next year's Coachella. The title "Homecoming" is a sly dual reference to both HBCU homecomings, which was the concept for the show, and her triumphant return to the stage.
But the road was long and grueling. It's incredibly heartbreaking to hear the challenges Bey faced forcing herself to climb back to the top of her game in such a short period of time after what turned out to be a very difficult pregnancy. Her experience is both super relatable and completely awe-inspiring. Here's what her road to Coachella looked like.