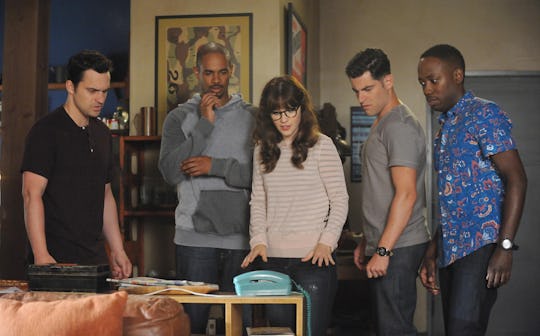 9 TV Shows To Binge-Watch In January When It's Too Cold To Leave The House
New year, new television. The winter seasons of all your favorite shows are starting to return to our screens, and the excitement is palpable. If you want to get the most out of a new season of TV, you have to make sure you're caught up on all the previous episodes. So how can you be certain you haven't forgotten any essential details? Curl up with some shows to binge-watch in January so you'll be caught up on what's premiering this month.
For all intents and purposes, January is a month that should be spent watching television. It's cold, you're coming off of the busy holiday season, and you're trying to maintain that New Year's resolution to eat less junk food and spend less money on alcohol. There really is no reason to do anything other than binge-watch some quality programming.
In addition to all of the shows coming back to cable, there are also some Netflix originals that will hit the streaming service this month, which are just as exciting. And one old favorite adds its final season to Netflix, which is worth watching since there's nothing better than reconnecting with an old friend.
Go ahead — become a hermit. Spend the entire weekend in one pair of pajamas, snuggled up and binging on these 11 television shows. Come February you'll be up-to-date on all your stories, and ready to be social again (maybe.)