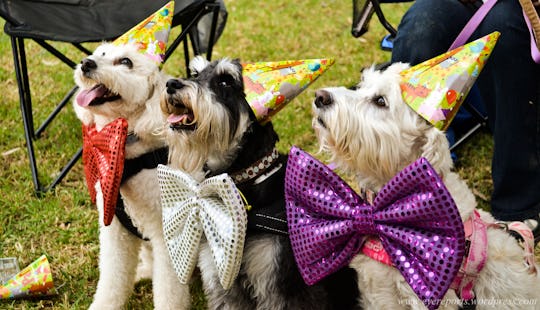 9 Ways To Celebrate New Year's Eve Without Drinking, Since Champagne Toasts Are Overrated
There are an array of reasons that you may not be drinking this New Year's Eve — from pregnancy to medical reasons to alcoholism recovery to just not wanting to — and all those reasons are totally valid. And because of the holiday seems to center around booze, it can seem like it's not worth celebrating if you're not imbibing. Luckily for you non-drinkers, there are plenty of ways to celebrate New Year's Eve without drinking.
For me, I don't drink because I'm in recovery. The only way I knew how to celebrate New Year's Eve before getting sober was with champagne (and cocaine). I spent my first sober New Year's Eve in rehab, which ended up being a blessing in disguise because I am 100 percent sure that I could not have withstood the temptation of an alcohol-free New Year's that year. Like so many people, I equated "celebrating" with "getting drunk." But what I've learned in the years since putting down the booze is that there are countless ways to celebrate without drinking, and sometimes the celebration is even better — because you actually remember it and are fully present for it. So if you're in the market for a sober celebration, here are some ideas for ringing in the New Year sans booze.