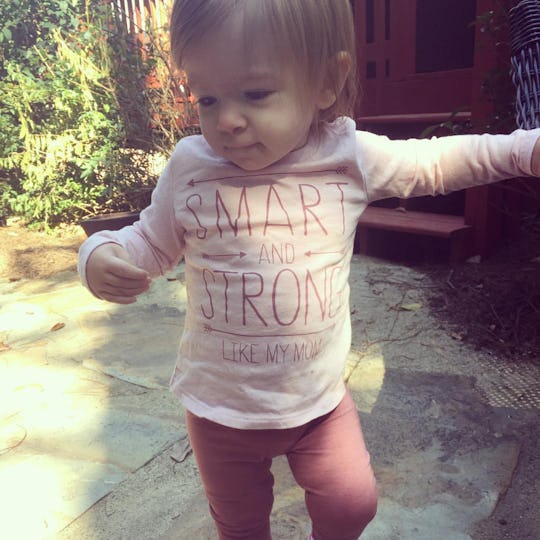 Courtesy of Samantha Darby
9 Ways To Discipline A Strong-Willed Girl Without Crushing Her Confidence
In general, I don't think too many children are weak-willed, but those strong-willed daughters are something else, aren't they? You want her to be empowered, assertive, and confident, but you also need her to listen to you when you tell her to do something. My daughter is only 2 years old, and I'm already in need of ways to discipline a strong-willed girl without crushing her confidence.
While basic disciplinary actions, like time-outs and losing privileges are still OK, it feels like there have to be extra precautions taken with strong-willed children, especially girls. With campaigns like Sheryl Sandberg's Ban Bossy teaching parents to empower their daughters rather than belittle them and research finding that strong-willed children are usually courageous, confident, and successful leaders, it's no wonder that you want to nurture that stubborn streak in your daughter rather than completely squash it.
But hey — the kid still has to sit in a car seat.
It's like setting rules for your child without denying them their right to consent. Some things are non-negotiable and when it comes time to discipline your strong-willed daughter, keep these nine things in mind. Not only will they get the job done, but you can preserve her self-confidence and spirit without sacrificing your sanity. (Just kidding. That's already gone.)