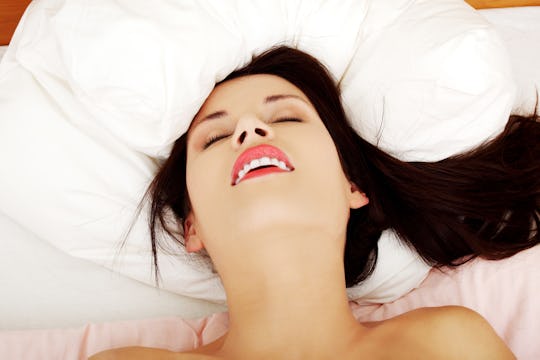 9 Ways to Have a Better Orgasm, Because You Deserve To Be Pleasured Every Time You're in Bed
Women are getting seriously screwed — and not in the way they want — leading to multiple Googles searches for ways to have a better orgasm (or any orgasm.) And it's a little bit surprising. A recent survey from Cosmopolitan found that only 57 percent of women experience an orgasm while having sex with their partners. But there's more. In the same survey, 50 percent of women reported they come close to climaxing only to have their partners stop before they reach the finish line. 
I personally think porn is partially to blame. Or, at the very least, a steamy 50 Shades of Grey scene. Thanks to these adult films, women are led to believe that vaginal penetration is enough to make them orgasm, and that you can successfully climax in three minutes. But those situations are rarely the case. But what's even more disappointing is that men don't experience the same let down. When Cosmopolitan surveyed these women's partners, they claimed to orgasm 95 percent of the time.
So let's give you a bedroom experience to remember, shall we? Monica Geller may not be around to show your partner all of those extra erogenous zones, so here are nine ways to bring yourself to a better orgasm.