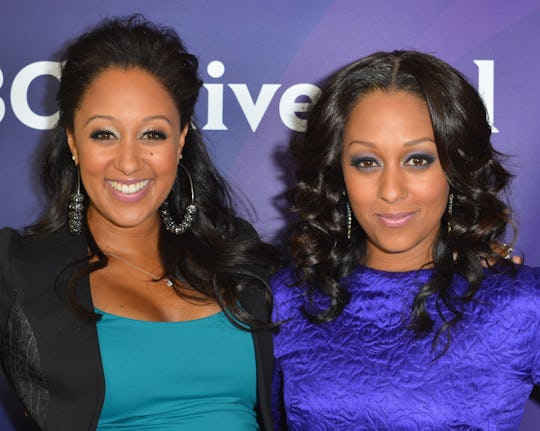 Alberto E. Rodriguez/Getty Images Entertainment/Getty Images
These '90s Twin Baby Names Are Too ~Kewl~ & Will Make You Crave A Surge
Can't get enough of the '90s and wish they'd come back? Do you still own your coveted pair of JNCOs and butterfly hair clips? Well thankfully, flannel, metallic eye shadow, and "tattoo chokers" are back in style, among other '90s trends. And if you're pregnant with twins, you can forever honor your favorite '90s duos with these '90s twin baby names. You're welcome.
The '90s were full of dynamic duos — twins or otherwise. We had Daria and Jane, Cher and Dionne (the antithesis of Daria and Jane) Tia and Tamera, Kenan and Kel, Romy and Michele — and who could forget about Mary Kate and Ashley or Wayne and Garth (party time, excellent)?
Obviously, these are just for fun, but if any of these speak to you, then you do you, girl. I guess you'll just have to get your partner to agree, especially if it's in your heart of hearts to name your twins little Justin and Brian, or Britney or Christina. Maybe nobody else will get the reference? And if they do, perhaps they're as obsessed with everything '90s as you are and will adore your name choice. So pull out your Discman, lace up your Doc Martens (or platforms), and enjoy a flashback to your favorite '90s duos.