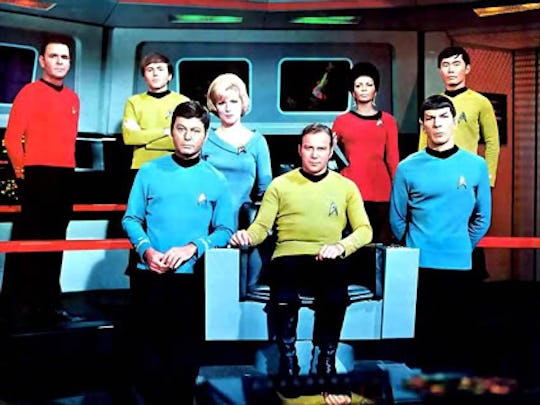 A 'Star Trek' Reboot Is Coming, & Trekkies Are (Understandably) Beside Themselves
It's been almost 50 years since the original Star Trek premiered on TV, but now it looks like we're getting another. Monday CBS announced a new Star Trek series slated to air in January 2017, although with a bit of an unexpected twist. The network shared that while the first episode will air on TV, the rest of the show will then be exclusively available online via CBS' subscription-based streaming service, All Access. But, even more importantly, the new show won't be just a straight-up remake of the original — instead, it will feature all-new characters and story lines, finding new ways to boldly go where the show hasn't gone before.
You don't have to be a Trekkie to know that Star Trek fans are insanely devout, so it's no surprise that news of a reboot has caused a lot of excitement in the Twitter-verse. Although some fans are confused about the network's decision to show the series online only, the general consensus is that more Star Trek is always good news, regardless of the details. With news of the show just announced Monday, Star Trek is already trending on Twitter, thanks to lots of joyful fans:
Alex Kurtzman will serve as executive producer of the new series (fans will recognize him as the co-writer and producer of the 2009 film Star Trek and the co-writer of 2013's Star Trek Into Darkness), but there are still plenty of opinions about what the show should look like once casting and filming begin:
We'll still have to wait for more details about the new series, and actually getting to watch is still going to take over a year, but in the meantime, there's always this incredible Star Trek/Star Wars-themed wedding to tide you over. (If you didn't think it would be possible to blend the two, you'll be seriously impressed.)
Pretty freaking cool.
Image: CBS