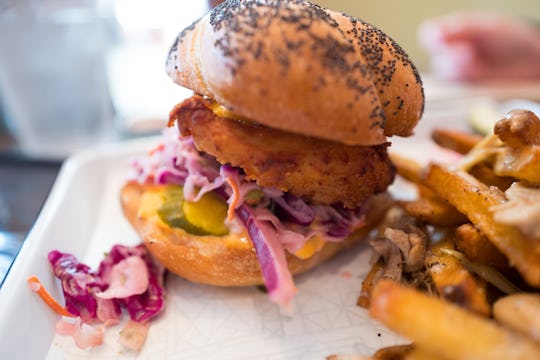 Gado Images/Photodisc/Getty Images
14 Air Fryer Chicken Recipes To Make Weeknight Dinners A Total Breeze
Is there anything you can't make in an air fryer? From crispy veggies and literal cakes to actually reheating leftover fries perfectly, this countertop gadget seems to do it all. For busy parents in need of weeknight dinner help, air fryer chicken recipes can come in extremely handy, too. Who knew one tiny faux fryer could do the job of a full-size oven in half the time?
When it comes to air fryers, there are plenty of options on the market to choose from, whether you like your small kitchen appliances to be simple or want them to have every feature known to man. My husband and I recently upgraded our first air fryer — a basic egg-shaped option we used so much we wore the numbers off the temperature controls — to a fancier, touchscreen option with oodles of preset settings for preparing different types of food.
For years, we've been able to use our air fryer for the two of us instead of heating up the oven (and therefore the entire kitchen, which is hot enough in Florida as it is). It's perfect for toasting a couple pieces of garlic bread on spaghetti nights, or zapping some frozen snacks when we come home from our favorite brewery a little too hungry to preheat the oven.
So, who wants to experiment with air fryer chicken recipes together? I will absolutely be trying them all.