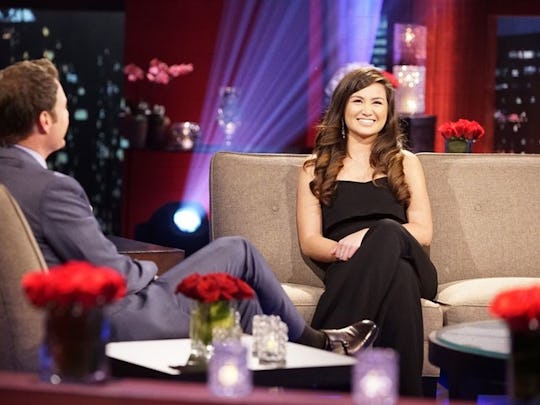 Kelsey McNeal/ABC
All The Reasons Why Caila Won't Be the 'Bachelorette,' Because Fans Don't Seem Into It
When rumors started to circulate last week that Caila was going to be The Bachelorette, a lot of viewers were not happy at all to hear the news. But there are still tons of reasons why Caila won't be The Bachelorette, so it's best to not get too excited over nothing just yet. The rumors all started because of an Us Weekly report that she was busy filming an intro package in her hometown of Hudson, Ohio. Pictures from Reality Steve, the all-knowing Bachelor Nation gossip hound, show her doing very Bachelorette intro-package thing, for sure. He later tweeted for fans to "Bring your toy houses, Barbie dolls, and perma smiles, sources have confirmed to me that Caila is your next Bachelorette."
But Reality Steve and Us Weekly are not Chris Harrison. Nor are they ABC. Until someone confirms that Caila and her perfect hair are going to be looking for love this summer, it's not worth it to believe the hype. There were also rumors that JoJo Fletcher or Amanda Stanton were going to get the gig, too. Quite frankly, they would actually make better Bachelorettes according to fans. After being sent home post-Fantasy Suite, Caila might just have too much baggage to handle the Bachelorette.
Here's the thing: It doesn't seem like anyone really knows who the next Bachelorette will be. During the Women Tell All special, fans and Bachelor aficionados seemed to think that it looked like Caila was still trying her best to get noticed by the producers. Or maybe she was trying to get fans ready to accept her. If ABC has any interest in listening to fans, though, they won't make her the next Bachelorette — no one seems to want to watch her on television. It's sort of unfair, because Caila's certainly super sweet, but, well, she seem to have a hard time keeping anyone interested.
Sure, she seems earnest and nice and she does have great hair, overall, fans have found her to be kind of a snoozefest.
Surely, the show's producers know that fans mean it when they say don't want to watch her, right? Viewers are also hoping for a more diverse Bachelorette this year and Caila fits the bill. But some are still holding out for other ladies. One fan wrote that if ABC "had any balls, they'd ditch predictably fake Caila, and make Jubilee the next Bachelorette." It would be kinda great if they did something totally unexpected like that. Jubilee was complicated and interesting to watch. Wouldn't that be better than Caila or Amanda Stanton? Fans like the idea:
In Bachelor Nation, though, there are no real rules. Between now and the summer, when the show is set to air, anything can happen.