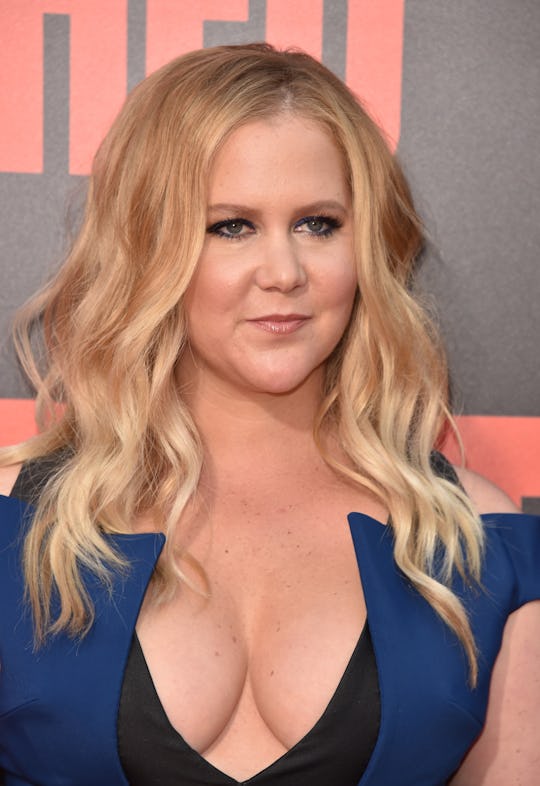 Alberto E. Rodriguez/Getty Images Entertainment/Getty Images
Amy Schumer's Quotes On Becoming A Mom & Pregnancy Are As Real As It Gets
Amy Schumer is about to welcome her first child into the world, and after a long hard pregnancy she's so ready. The 37-year-old comedian has been open about her pregnancy struggles throughout, detailing her battle with hyperemisis gravidarum and more on Instagram. She's also been open about how much motherhood means to her. And Amy Schumer's quotes on becoming a mom and her pregnancy struggles are so relatable and hilarious, you'll be trying to figure out how to become her BFF.
Schumer's talk of motherhood started well before she ever announced that she was expecting this past October. In April, two months after she secretly married husband Chris Fischer, Schumer appeared on The Ellen DeGeneres Show, during which she revealed that she "never wanted kids." But then she added, "And then I saw myself as a baby on your show and I thought, 'Who am I to deprive the world of such a beautiful baby? I think we're going to do it, just only use my genetics."
The I Feel Pretty star announced that she was expecting in October 2018, according to The Guardian. She made the announcement by photoshopping her and Fischer's heads on the bodies of Prince Harry and Meghan Markle, who had also recently announced that they were expecting. In a comment issued to the Los Angeles Times about her pregnancy, she joked, "Chris and I are thrilled and almost positive he's the father. I look forward to competing with Markle every step of the way."
Schumer is due to give birth any day now, and finally appears to be feeling better. Before she welcomes her baby into the world, here are some of the realest and funniest things she's said about motherhood so far.