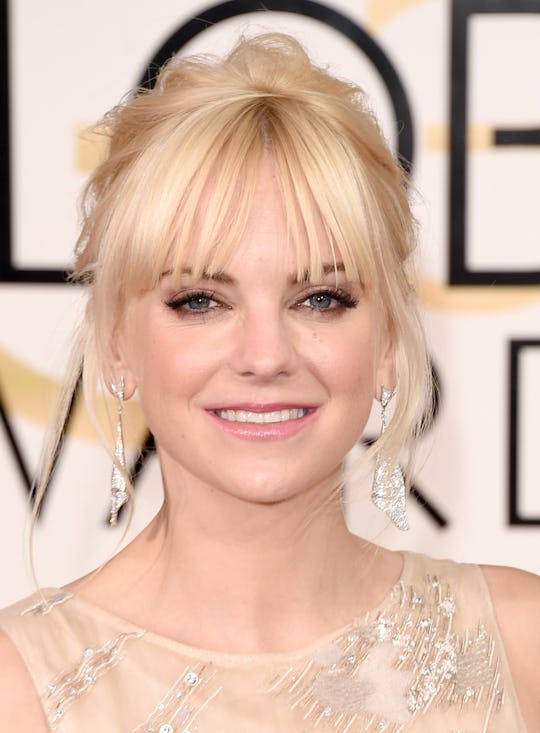 Jason Merritt/Getty Images Entertainment/Getty Images
Anna Faris' First Comments Since She & Chris Pratt Split Are A Must-Listen For Fans
It's been more than a week since one of Hollywood's most cherished couples, Anna Faris and Chris Pratt, announced their divorce after eight years of marriage. The announcement caught fans by surprise, and has left many unusually saddened by their split. On Tuesday, Anna Faris made her first comments about her split with Chris Pratt on her podcast, Anna Faris Is Unqualified. Though very brief, it was reassuring to hear Faris speak publicly for the first time since she and Pratt announced they were legally separating in a joint statement on Aug. 6.
This week's episode of Anna Faris Is Unqualified featured a pre-recorded interview with Karen Kilgariff and Georgia Hardstark, hosts of the popular My Favorite Murder podcast. At the start of her podcast, Faris acknowledged her fans. "Hey, dear listeners: I just want to thank you all so much for all the love I've been receiving, and I truly love you," Faris said. After the brief acknowledgment, her podcast resumed as normal. While she didn't mention her divorce or Pratt by name, it's evident by the weariness in her voice — even with just those few words — that Faris has had a rough time since the announcement.
Faris has often talked about her relationship with Pratt on her podcast. Before her latest podcast episode, Faris spoke about feeling lonely: "I play a character on Mom, I play a character in movies, but I also play a public character," Faris said in the Aug. 1 podcast episode. "There's definitely a loneliness and, like, an internal element to being a performer. I feel like I have to laugh." Five days later, she and Pratt announced their separation. The loneliness that Faris described seems more than believable, given that Pratt has had a meteoric rise in his career in the past year, leaving Faris at home with their 4-year-old son, Jack.
Even though the pair have separated, Us Weekly reported Faris and Pratt are still living together. The couple has said publicly they want to ensure their son Jack has a "normal childhood," as Faris told HuffPost Live in 2016, leading many fans to believe that Faris and Pratt are committed to co-parenting together. Their joint statement released on social media seems to reinforce this idea, too.
The breakup of a marriage is no easy endeavor, no matter how famous a person might be. While neither Faris nor Pratt owe their fans any comment about their separation beyond their official statement, Faris was generous enough to give fans a glimpse of what she's going through, however brief the glimpse may be.