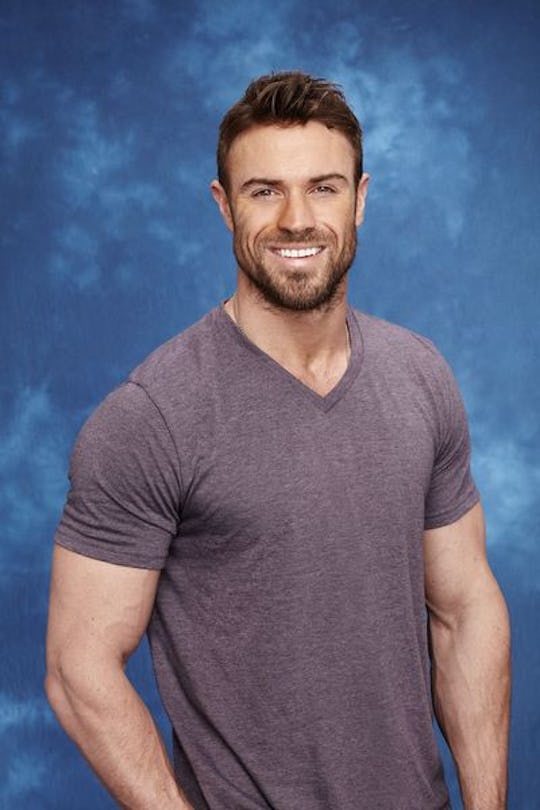 Craig Sjodin/ABC
Are Alex & Chad Friends After 'The Bachelorette'? They'll Probably Never Connect
For Chad, The Bachelorette was not a place to find a new bestie. He was not there to make friends and influence people. In fact, at the end of the day it was hard to say just what Chad was actually there for (attention?), because his wooing of JoJo was not exactly top notch either. Alex had the honor of having a hand in ousting Chad during a deeply uncomfortable picnic in the woods, which also when the job of Contestant With The Most Unnecessary Attitude was passed to him like the monster from It Follows. They didn't get to bury the hatchet while Chad was still on the show, but are Alex and Chad friends now that The Bachelorette has ended?
Before appearing on the show, Alex thought he and Chad would be immediate buddies based on one single fact: they were both Marines. That ended up not being the case at all, and distance hasn't made the heart grow fonder. Chad's Chadishness didn't stop with his elimination – in fact, it might have just increased. After being eliminated, he looked up another contestant's ex-girlfriend and made out with her, bought a bunch of web domains using the other guys' names (Alex included) and had them redirect to his own Instagram, and he also landed a spot on Bachelor in Paradise. Chad may not have played the game well but he is nevertheless still winning.
According to Alex, Chad was the only guy in the house he didn't make friends with and that was a difficult situation for him to deal with. "Yeah, I did think we were going to be good friends," Alex told Reality TV World. "It's like a safety net I throw out anywhere in life. Today, for instance, if I run into a Marine, I'm going to gravitate towards him because I know he's got my back. And I didn't feel that at all with [Chad] from the very beginning, and no one else felt it even as just a normal friend-to-friend vibe."
Alex also posted a picture on Instagram of all of the guys together, with Chad's face conspicuously blurred out. "We had the best time on our #sportsnation date last week," he captioned the image. "For some reason this picture won't upload right." Followed by two crying-with-laughter emojis.
There is definitely no love lost between Alex and Chad, but that's no surprise: it would take a lot of apologizing from Chad to make up for his jerky behavior on the show, and he doesn't seem at all interested in making amends.