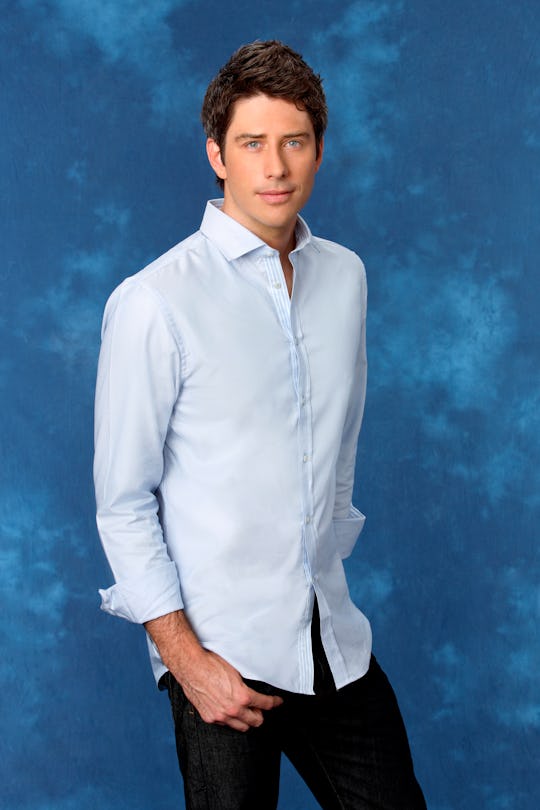 Craig Sjodin/ABC
Arie & Emily Maynard Share A Ton Of 'Bachelor' History
Can people really be friends with their exes? I believe so, but I'll caveat I believe that in the real world — as opposed to in Bachelor Nation, where contestants get their heart broken on television viewed by millions. But how do things stand between Arie Luyendyk Jr. and the woman who broke his heart way back when? Are The Bachelor's Arie and Emily Maynard friends now? Way back in 2012, Arie was the runner-up on Emily's run of The Bachelorette, Season 8. Now, six years later, Arie will be taking the reins and attempting to find love of his own. I always feel a sense that the new leads have some sense of bitterness towards the one that broke their heart, but this could be a different case.
Let's review some other post-Bachelorette relationships. The highlight in my mind is Nick Viall and Andi Dorfman, Season 10's Bachelorette. Nick ended up in second place, but there was more tension than usual between them after the show. On After the Final Rose, Nick made a now-infamous statement to Andi about how if she didn't really love him, why would she "make love with" him. No one, especially Andi, forgot about it. In her book It's Not Okay, Andi described what Nick did in the fantasy suite as "lady boner-killing" and "awkward."
That's merely one example of the awkwardness that contestants have after they are eliminated from the show, especially if they are so close to the end and are not chosen. Just last season with Rachel Lindsay, both runner-up Peter Kraus and third place Eric Bigger didn't act completely over her. So what about Arie? Is he still pining after Emily after all this time or have they established an awesome, platonic relationship? Emily recently told People that not only have she and Arie not kept in touch since her time on the show, but she also won't be watching this season. "I've been rooting for Arie to be the Bachelor since my season ended — he's a great guy," she said. However, that's not enough to get her to watch. "It'll be great TV," she added, but it won't be "TV that is watched in [her] house."
Why is Emily dipping out of this season? She felt that it wouldn't be appropriate. Despite this, though, she's apparently wanted him to be the Bachelor for years. When Emily reacted to Arie's Bachelor casting she told People, "I have been wanting Arie to be the Bachelor since my season ended forever ago, and I know he's going to be great!" She went on to describe why he's a great choice for a lead: "He's so much fun to be around and comes from the nicest family, so the girls on his season really lucked out with him! Arie deserves nothing but the best, and I hope everything goes wonderfully for him!"
I can understand why Emily may want to stay far from this season, though. Since her time on The Bachelorette, Emily's gotten married (not to the winner, mind you, but to Tyler Johnson, who she knew since before she got involved with the franchise) and had more children in addition to her older daughter. Not only that, but apparently Arie reportedly hasn't been in love with anyone since Emily. Regardless, it may be a bit awkward for Emily to watch this season — especially because they aren't friends, or even acquaintances at this point. I'm sure whoever Arie ends up with at the end of the season, though, that Emily will root for them and wish them the best.
Check out Romper's new video series, Romper's Doula Diaries:
Watch full episodes of Romper's Doula Diaries on Facebook Watch.