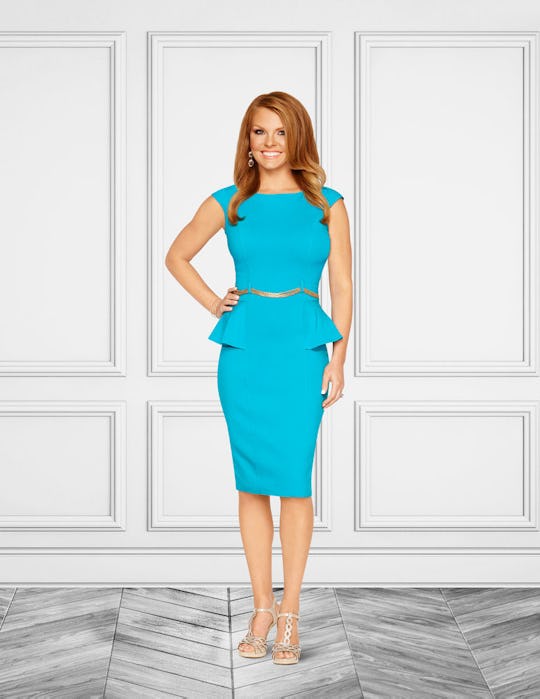 Michael Larsen/Bravo
Are Brandi & Bryan Redmond Still Together? The 'Real Housewives' Couple Is Making It Work
In addition to poo hats and one-upping each other at charity events, The Real Housewives of Dallas has begun to focus more and more on the relationship between Brandi and Bryan Redmond. Though initially presented as the fairytale story of high school sweethearts making it work, the cracks in their relationship have begun to show. In "Guess Who's Coming to Dinner?" Bryan really hurt Brandi's feelings during an important moment in her life. It didn't seem like things were going well for the couple at all. Are Brandi and Bryan Redmond still together?
They definitely are, though social media paints a much rosier picture of their marriage than viewers have seen on the show thus far. It's possible that they worked out their problems over the course of the season (only five episodes have aired so far, after all) but that remains to be seen. All fans have seen is some pretty insensitive behavior. It seemed like the two just weren't connecting, and Brandi was often hurt by Bryan shutting her out or judging her. She revealed that because he traveled so much for work, she was alone most of the time. Then just as Brandi began to connect to the grandfather she had never known, Bryan disengaged from the whole situation.
Brandi has spoken on the show about how much she wishes she had a tight-knit family growing up, feeling envious of Stephanie's super close family, and that made her reach out the her mother's father, whom she'd never met. They ended up making a really nice connection, so she invited him and his wife to a BBQ at her place. It was really important to her, but Bryan didn't appear to take it as seriously. He was supposed to arrive that day from a business trip but didn't even tell Brandi when he got back, instead choosing to go out for golf and drinks with Stephanie's husband. When he finally did make it to the party, he didn't seem very interested in talking to Brandi or her grandfather, leaving Brandi looking pretty heartbroken.
After the episode aired, Brandi wrote a blog post for Bravo explaining how she felt as everything was happening.
I will say I was so excited and nervous about the family time coming together and Bryan didn't make me feel important in that moment. I felt embarrassed and heartbroken. Having to watch what already hurt was difficult and I became emotional all over again. [...] I don't blame anyone but Bryan for his actions and attitude. Bryan is a very focused man and sometimes it gets the best of him. He puts up a wall sometimes to block out things that seem to be difficult.
Though not afraid to call him out on his lack of support in the moment, Brandi went on to say that she knows he loves her and wants to support her, even if he doesn't always show it in the right way. Family is obviously important to Brandi. Her Instagram is full of family photos and pictures with Bryan, showing that even after everything they went through while filming the show, they're dedicated to making their marriage work.